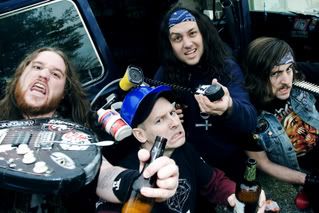 Municipal Waste Interview And Live Footage On Metal Injection
Inject yourself with an overdose of thrash!
Municipal Waste
is now a featured artist on
Metal Injection
's
Overdose
, the net's most extreme 24/7 metal video channel. Catch up with the band in their element, both on stage and off as they give
Metal Injection
a private lesson on what it's like to thrash, drink beer and do both at once in two brand new videos that you can find at
metalinjection.tv
.
For an even harder lesson in thrash, watch out for
Municipal Waste
's upcoming release,
The Art Of Partying
(MOSH331)
, out on July 31st, courtesy of
Earache Records.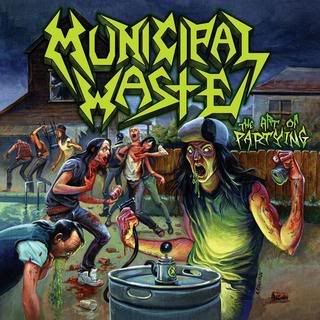 For Municipal Waste contact and information, please contact:
Anthony Guzzardo
North American Press Manager
Earache Records
Phone - 212-840-9090
Fax - 212-840-4033
43 W 38th St. - 2nd Floor
NY, NY 10018
E-Mail: usapr@earache.com
AIM: ForsakenChaos37

www.earache.com <http://www.earache.com>
http://www.myspace.com/earacherecords
Photos, Art and Logos available at: http://www.earache.com/media