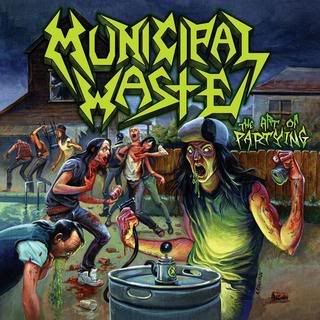 Municipal Waste Release Date Correction

In the previous announcement, entitled
"MUNICIPAL WASTE INTERVIEW AND LIVE FOOTAGE ON METAL INJECTION,"
the UK date for the band's upcoming release
The Art Of Partying
was erroneously left off.
The proper release dates are as follows:
UK - June 11
USA - June 17
Please update all of your release listings, news items, etc; with this information.
Thanks and all apologies for the confusion.
For
Municipal Waste
contact and information, please contact:
Anthony Guzzardo
North American Press Manager
Earache Records
Phone - 212-840-9090
Fax - 212-840-4033
43 W 38th St. - 2nd Floor
NY, NY 10018
E-Mail: usapr@earache.com
AIM: ForsakenChaos37
www.earache.com
www.myspace.com/earacherecords
Photos, Art and Logos available at: www.earache.com/media